New Patients
Welcome to Avadent Dental Centre! We are honoured that you have chosen our dental clinic for your smile needs. Our warm and friendly dental practice doesn't feel like a typical dental office. While we feature state-of-the-art equipment and provide high- quality care, our environment is soothing and pleasant. Instead of that all-too-familiar "dental office scent," fragrant candles infuse the space with a delightful aroma.
When you call our receptionist, you'll be asked what you're booking in for-whether you're seeking a general checkup or emergency treatment. If it's an emergency, you will be asked what seems to be the problem so we can focus on the exact issue.
Your First Dental Appointment
When you come in, you'll be greeted by one of our friendly team members. Then, you'll be given a medical history form to complete. We always strive to see patients on time with minimal waiting.
Next, one of our dentists will meet with you and find out if you have any concerns. For example, some people are nervous about getting an injection or don't like the sound of a dental drill. Your dentist also will discuss the various procedures we offer and assure you that your care will always be gentle
The checkup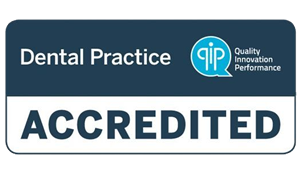 Your first dental checkup will include two X-rays, one on each side of your mouth. You'll also be given a clean.
Please allow 30 minutes for the appointment. If you're receiving a deep clean, your appointment could take approximately an hour.
Our clinic features TVs hanging from the ceiling so you can watch while you're reclined.
Need a Script Filled?
Pharmacy 4 Less is conveniently located a two minute walk from our practice, get your script filled out by their friendly team.
For any enquiries, please contact Pharmacy 4 Less (08) 9458 3492.
Providing Personalised Treatments
Because your smile needs aren't the same as another patient's, we will cater treatment to meet your unique needs.
Contact our Cannington dental clinic today to schedule a convenient appointment! We are open Saturdays and accept most health insurances.
CONTACT US »

New Patients | (08) 9356 3077