About Us
Since Avadent Dental Centre was established in 2001, we've been providing patients of all ages with the highest quality dental care that is also gentle and affordable. With seven dentists and an oral health therapist on staff, you can be confident you'll get the care and treatments you need to achieve and maintain optimal oral health.
We also feature state-of-the-art equipment, including digital dental imaging. Stringent hygiene standards are also followed so you can enjoy peace of mind knowing that you're in great hands.
Gentle Dental Care for All Ages
Perhaps you've avoided going to the dentist for years due to a negative experience when you were younger. We get it. That's why our paramount focus is ensuring that every dental treatment we provide is as gentle as possible. We often get many referrals from happy patients who tell their friends and family about the gentle care they get at our clinic.
An Array of Treatments Available
We offer many dental treatments under one roof. These include
Patient Education
Informative pamphlets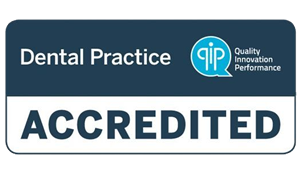 As we always want patients to feel fully informed about the care they will be receiving, we provide pamphlets about the various treatments we offer. For example, if you come in with a toothache, you may need root canal treatment or an extraction. Our pamphlets detail everything you can expect about each treatment to help guide you in your decision-making process.
Home hygiene instructions
Our dental hygienist also will review with patients how to improve home care, including proper brushing and flossing techniques.
MEET OUR TEAM »
Schedule an Appointment
Contact our Cannington dental clinic today to book a convenient appointment. We are open late on Mondays and Thursdays and offer Saturday appointments. Plenty of free parking is available, and insurance is accepted.

About Avadent Dental Centre | (08) 9356 3077