Meet Dr. Kevin Yeow, Dentist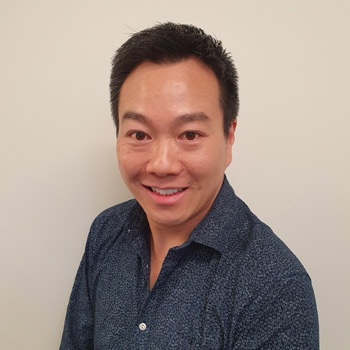 As a compassionate and kind practitioner, Dr. Kevin aims to make every patient he welcomes feel comfortable and relaxed in his trusted care. He'll take the time to get to know you and your concerns while developing a care plan that's completely custom and specific to what your oral health requires.
Dr Kevin graduated with a Bachelor of Dental Science degree from the University of Western Australia and has spent the bulk of his career helping patients of all walks of life achieve their smile goals.
In order to provide patients with the knowledgeable care they deserve, he regularly completes additional courses in the latest advancements in dentistry. He's highly skilled in root canal treatment, with other practitioners referring to him frequently. In addition, he enjoys welcoming implant surgery and restoration patients, as he has taken special courses in those specific treatments.
Learn More About Dr. Kevin
Dr. Kevin is proud to work with patients of all ages, from children to adults and seniors and everyone in between. He's fluent in Mandarin and Cantonese as well as English, helping patients feel comfortable and cared for in the practice.
Book an Appointment Today
Get to know more about him when you book a visit with us. He looks forward to getting to know you and your smile goals.

Dr. Kevin Yeow | (08) 9356 3077