Meet Navila Abubaker, Oral Health Therapist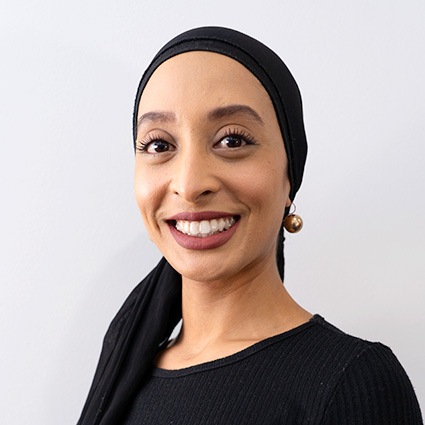 Navila achieved the Golden Scaler award for her incredible performance at Curtin University where she obtained her Oral Health Therapy Degree. Before that, she worked in the dental field for several years, ultimately deciding to advance her studies.
At Avadent Dental Centre, she's able to employ her special skill set as a hygienist that provides periodontal care and general cleanings for children and adults, as well as preventative and restorative care as a therapist. She loves helping patients make informed decisions about their oral health care, and works to educate them so that they can have a beautiful, healthy smile for life.
Every day when Navila comes to work, she aims to provide the best and most trusted care possible in a gentle way. She regularly works alongside Dr Tessa and Dr Kevin to help with scale and cleans, as well as works with patients on her own to help achieve their goals.
I believe and value the importance of regular preventative dental care. I hope to inspire patients, especially children and teens, to take an interest in their oral health."
Outside of the Practice
When she isn't offering patients wonderful care at Avadent Dental Centre, she loves to soak up all that Cannington has to offer and spend time with friends and family.
Book an Appointment Today
Get to know more about her when you visit us for your next appointment. She can't wait to learn more about you and your smile goals.

Navila Abubaker | (08) 9356 3077