Why Brush Your Teeth 2x Daily for 2 Minutes?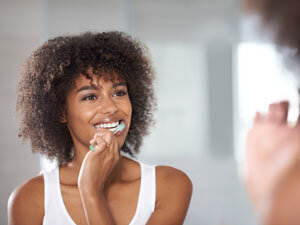 Brushing your teeth twice daily for 2 minutes is a standard endorsed by dental professionals worldwide. It's not just about keeping your breath fresh and teeth shiny. It's crucial to oral health. This practice helps remove harmful plaque, the sticky bacterial film that builds up on your teeth. Left unchecked, plaque leads to tooth decay and gum disease.
Brushing for less than two minutes may not give the fluoride in your toothpaste enough time to attach to your tooth enamel. Longer brushing duration also increases the effectiveness of removing stains and promoting whiter teeth.
Remember, it's not just about frequency, but also technique. Use gentle, circular motions, and don't forget to brush your gums and tongue. And be sure to visit the dentist every six months for a check-up and clean.
5 Ways to Combat Tooth Sensitivity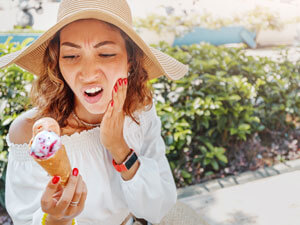 Tooth sensitivity can be a real nuisance, disrupting your ability to enjoy foods and drinks. Fortunately, there are several ways to combat this discomfort.
Use a Sensitive Toothpaste: Many brands offer toothpastes specifically designed for sensitive teeth. They contain ingredients that help block the pain associated with tooth sensitivity.
Avoid Acidic Foods and Drinks: Acidic items like citrus fruits, coffee, and soda can wear down your tooth enamel over time, leading to increased sensitivity.
Brush Gently: Aggressive brushing can cause receding gums and enamel erosion. Opt for a soft-bristled toothbrush and use gentle, circular motions when brushing.
Try a Fluoride Rinse: A fluoride rinse can strengthen your tooth enamel and reduce pain. Use it daily after brushing.
Consult a Dentist: If your sensitivity persists, it may be a sign of a more serious issue. Schedule an appointment with your dentist to get a professional opinion and treatment plan.