Should I Wear an OTC Nightguard?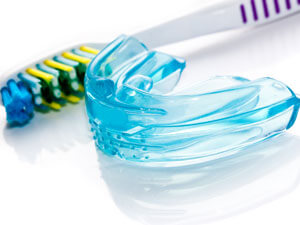 Do you wake up with a sore jaw or headache? Are you dealing with stress or anxiety? You might be grinding your teeth at night, a condition known as bruxism. One common remedy is to use a nightguard, and many are tempted by over-the-counter (OTC) options due to their affordability.
OTC nightguards may seem appealing, but they're not without drawbacks. Their "one-size-fits-all" design often results in a poor fit. This can lead to discomfort, difficulty sleeping, and even further dental problems.
On the other hand, custom-made nightguards, while more expensive, are tailored to fit your mouth perfectly. They're more comfortable, durable, and effective in preventing damage caused by grinding.
So before you reach for that OTC nightguard, consider the long-term implications. Your health is worth investing in. Consult with your dentist to find the best solution for your specific needs. Remember, a good night's sleep is invaluable.
Satisfy Your Sweet Tooth and Preserve Your Dental Health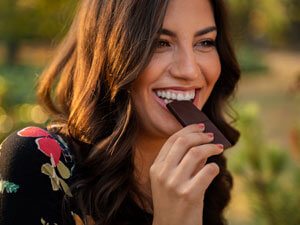 Indulging in sweets is one of life's simple pleasures, but it can sometimes come with a cost to your dental health. However, there's good news for those who can't resist a sweet treat: you can satisfy your sweet tooth while preserving your dental health.
Choose your sweets wisely. Dark chocolate, for instance, contains less sugar than other candies and has beneficial antioxidants.
If you're a fan of fruity flavors, opt for fresh fruits rather than fruit-flavored candies or juices, which often contain added sugars.
Remember, moderation is key. Even healthier sweet options can contribute to tooth decay if consumed excessively. Always follow up your sweet indulgence with thorough oral hygiene. Brushing and flossing removes leftover sugar that can cause cavities.
With these tips, you can enjoy your favorite sweets without compromising your dental health. So go on, have your cake and eat it too—just remember to brush afterwards!